Shawn A. Voyles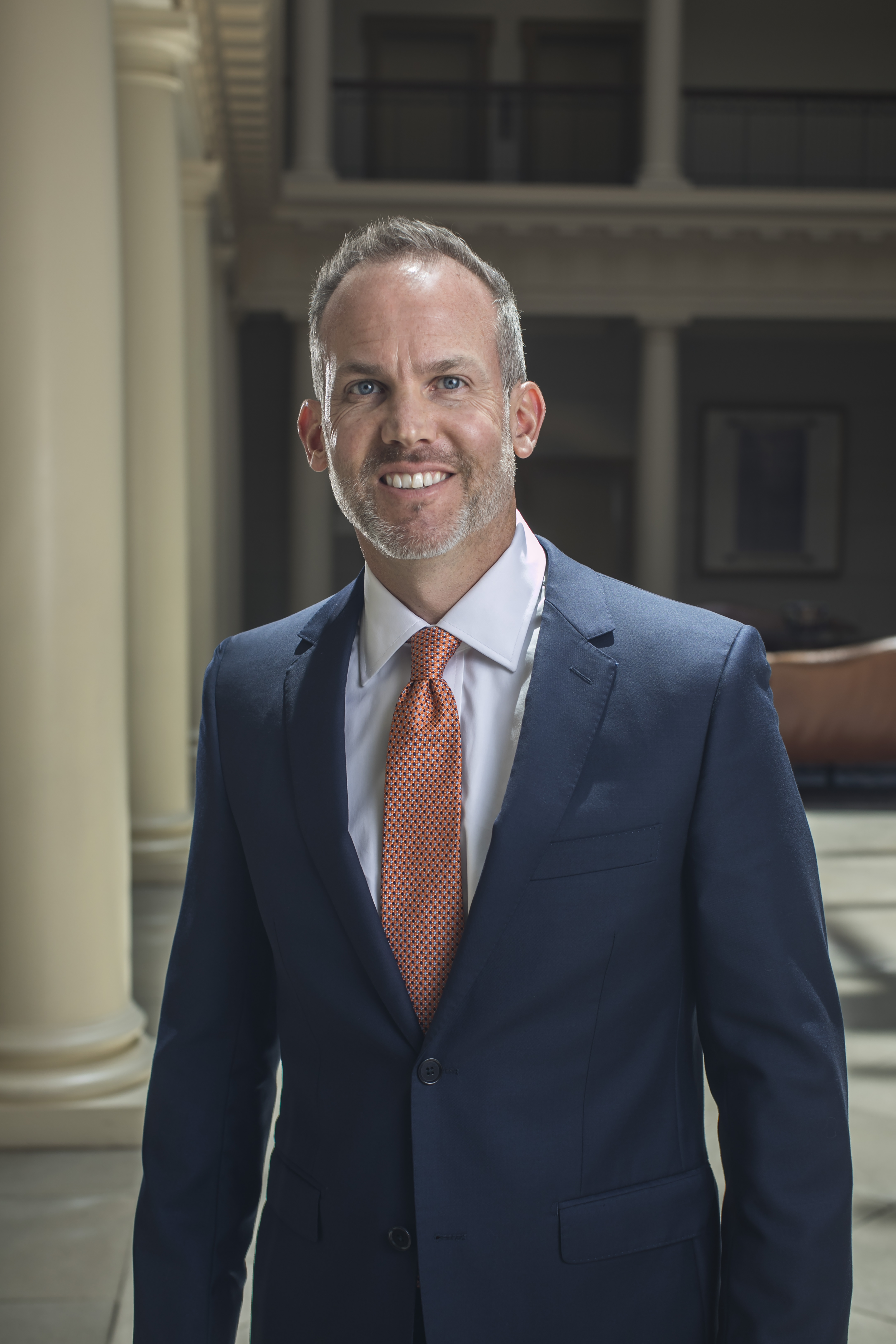 Shawn A. Voyles
Managing Partner
Licensed in Virginia and North Carolina
P: 757-461-2500
P: 252-525-4950
F: 757-461-2341
E: savoyles@va-law.com
For 22 years I have represented insurance carriers, businesses, and individuals in cases involving liability defense and insurance coverage. I specialize in cases involving premises liability, trucking and auto accidents, product liability, construction claims, employment discrimination, and traumatic brain injury claims. I also handle select personal injury cases and represent clients in business and real estate disputes. Virginia Business magazine has named me one of Virginia's "Legal Elite."
I handle large exposure claims in state and federal courts throughout Virginia and Eastern North Carolina. I try the cases that need to be tried, including several of the biggest cases in Virginia in recent years, including a defense verdict in a $10 million case following a 7 day jury trial and a defense verdict in a $3 million case following a 3 day jury trial.
I enjoy serving as the Admiralty Law adjunct professor at Regent University School of Law, where I have taught since 2005. I have published and presented nationally on the subjects of maritime law and insurance.
I have been married for 22 years, have four children and two Australian Labradoodles, and am an avid fan of the St. Louis Cardinals and a long-suffering fan of the Chicago Bears.
Representative Experience
Maritime Litigation
Obtained exoneration from liability for national aggregate company in federal Limitation of Liability Act case filed after Jones Act seaman sought damages in state court
Obtained summary judgment in federal Limitation of Liability Act case significantly limiting damages recovered by severely injured deckhand
Defended Jones Act case where dredge deckhand was struck by a parted line – the jury's award of damages was less than half of plaintiff's last settlement demand
Recovered substantial sums of money for marine insurers in cargo subrogation cases
Litigated and resolved general maritime law wrongful death case
Litigated and resolved Jones Act seaman's wrongful death case arising from tug accident
Litigated and resolved recreational boating injury cases filed under general maritime law
Toxic Tort Litigation
Successfully moved to strike plaintiff's evidence in $5,000,000 FELA trial where plaintiff claimed that he had contracted silicosis during his employment with railroad company
Litigated and resolved infant death case allegedly caused by lead paint poisoning
Litigated and resolved numerous FELA cases where plaintiffs clamed to have contracted asbestosis or mesothelioma during their employment with railroad company
Litigated and resolved numerous maritime law cases where plaintiffs claimed to have contracted asbestosis or mesothelioma during their shipyard employment
Business and Employment Litigation
Defense verdict for local railroad company in $2,000,000 Title VII discrimination and retaliation case tried in federal court
Negotiated settlement of $1,000,000 claim payment from insurance company to client
Achieved reversal of coverage declination based on contractual indemnification clause, saving client $1,000,000 in direct costs and enabling client to win $26,000,000 contract
Mediated resolution of sensitive breach of employment contract and trade secrets case while avoiding significant damages and negative publicity for client
Defended clients from allegations of breach of contract, civil conspiracy, fraud, and breach of employment contract claims in federal court
Litigated and resolved FLSA case in federal court
Represented national bank in creditor's right case
Automobile, General Liability & Bad Faith Defense Litigation
Defense verdict for insurance company in alleged bad faith case
Multiple defense verdicts for defendants in automobile negligence cases
Motion to strike plaintiff's evidence granted in automobile negligence case
Litigated and resolved wrongful death case involving allegedly defective scald guard on bathtub faucet in public housing apartment
Litigated and resolved numerous medical expense payment ("medpay") cases
Construction and Real Property Litigation
Litigated and resolved complex bridge construction case in federal court
Successfully defended contractors in a variety of construction defect cases
Successfully defended constitutionality of acquisition of property via eminent domain
Successfully defeated attempt to have court declare an inverse condemnation
Successful acquisition of properties through eminent domain trials
Business and Corporate Law
Draft and negotiate contracts, including commercial leases, indemnification and hold harmless provisions, operating agreements, sales and purchase agreements, website terms and conditions, and service contracts
Advise clients on complex employment law issues, including confidentiality agreements, non-compete agreements, FLSA, pre-employment screenings, and terminations
Draft and implement policies and education programs
Conduct investigations and reviews
Advise clients on regulatory compliance and negotiations with government agencies
Coordinate SEC and state Blue Sky notice filings
Representative Published Cases
Produce Alliance v. Let-Us Produce, 776 F. Supp. 2d 197 (E.D. Va. 2011) (pursuant to The Perishable Agricultural Commodities Act, the majority of claimant creditors had valid PACA claims in light of their satisfaction of the notice and credit period prerequisites).
Jones v. Boto Co., 498 F. Supp. 2d 822 (E.D. Va. 2007) (Defendant manufacturer's motion to dismiss for lack of personal jurisdiction was denied where plaintiff made a prima facie showing that defendant created a substantial connection with Virginia by actions purposefully directed toward it)
Norfolk Redevelopment & Hous. Auth. v. C & C Real Estate, Inc., 272 Va. 2 (Va. 2006) (although the circuit court erred in concluding that the condemnation proceeding violated principles of due process, there was no error in the dismissal of the condemnation proceeding because the Authority did not comply with the condemnation plan by providing the landowner with the required notice)
Norfolk Dredging Co. v. Phelps, 2006 U.S. Dist. LEXIS 80558 (E.D. Va. Nov. 2, 2006) (court granted vessel owner's motion to consolidate declaratory judgment action and Limitation of Liability Act action and granted claimant's motion to lift the injunction and stay the Limitation of Liability Act action)
In re Vulcan Materials Co., Tug Chance Limitation Proceedings, 369 F. Supp. 2d 237, 412 F. Supp. 2d 566 (E.D. Va. 2005) (following a bench trial, the court granted the vessel owner's petition for exoneration from liability under the Limitation of Liability Act, holding that the Jones Act seaman failed to prove that the vessel was unseaworthy and that the alleged unseaworthiness was the proximate cause of his injuries)
Norfolk Redevelopment & Hous. Auth. v. Stevenson, 63 Va. Cir. 567 (Norfolk Cir. Ct. 2004) (court denied landowner's motion to vacate judgment condemning landowner's property and awarding her compensation, holding that landowner was properly served by publication and that statutes authorizing publication were constitutional)
In re Norfolk Dredging Company, Derrick #4 Limitation Proceedings, 279 F. Supp. 2d 674, 2003 A.M.C. 2622, 2004 A.M.C. 227 (E.D.N.C. 2003) (on summary judgment, the court granted the vessel owner's petition for limitation of liability under the Limitation of Liability Act, significantly limiting damages recoverable by severely injured deckhand)
Norfolk Redevelopment & Hous. Auth. v. Clair, 59 Va. Cir. 185 (Norfolk Cir. Ct. 2002) (court denied landowner's motion to include attorney's fees in the expenses allowed by statute in case dismissed without a hearing, noting that attorney's fees are only recoverable after a hearing has commenced
N.C. Fisheries Ass'n, Inc. v. Evans, 152 F. Supp. 2d 870 (E.D. Va. 2001) (court granted the fisheries' motion to enforce the court's prior orders regarding fishing quotas and ordered the Secretary of Commerce to pay the fisheries' attorneys' fees)
BWT v. Norfolk Redevelopment & Hous. Auth., 57 Va. Cir. 121 (Norfolk Cir. Ct. 2001) (court sustained Authority's demurrer and dismissed landowner's declaratory judgment action seeking an inverse condemnation)
Publications and Presentations
"Special Insurance Implications for Terminals and Related Businesses," presented April 24, 2015 at the Managing Risk in Waterfront Facilities and Terminal Operations Seminar
Speaker at the 2012, 2013 and 2015 ACI National Forums on Defending and Managing Admiralty & Maritime Litigation, Houston, Texas
"Am I Insured for That?" presented September 12, 2012 at the Uninsured Catastrophe – What to do When Your Casualty Goes Criminal Seminar
"Proactive Handling of Maritime Claims," presented November 2, 2009 at the 2009 National Association of Subrogation Professionals' Annual Conference
"Fundamentals of Cargo Claims," presented October 23, 2007 at the Handling Marine Claims CLE Program
"Update on the Supreme Court and the Fourth, First, Second, and Third Circuits," presented at the 2006 Southeastern Admiralty Law Institute Annual Program.
"Key Eminent Domain Concepts," presented October 5, 2006 at the National Business Institute's Eminent Domain: Legal Update CLE Program
James L. Chapman, IV, Shawn A. Voyles, "Cargo Litigation: A Primer on Cargo Claims and Review of Recent Developments," 16 U.S.F. Mar. L.J. 1 (Spring 2004), also presented at 2002 Southeastern Admiralty Law Institute Annual Program
"Choosing Between Tax-Exempt Status and Freedom of Speech: The Dilemma Facing Politically Active Churches," 9 Regent U. L. Rev. 219 (Fall 1997).